There are many reasons grandparents find themselves raising their grandchildren. This article is specifically for grandparents raising grandchildren of addicted parents. In other words, they've stepped up because their own adult child is incapable of raising their own child as a result of their addiction.
I'm writing this because the ramifications for all concerned – grandparents, the grandchildren, the addicted children – as well as the potential for the cycle of addiction to continue or the trauma for a child whose parent finds sobriety, takes them back, but then relapses and returns them to their grandparents, are huge. Huge.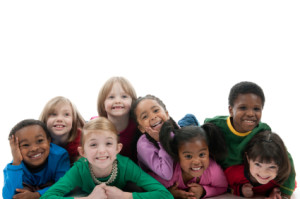 As with others in a family with a loved one with addiction, the stigma, secrecy and shame can be staggeringly crippling for grandparents and their grandchildren who find themselves in this position. In my view, this is one of the least understood or addressed examples of secondhand drinking | secondhand drugging, which refers to the negative impacts of a person's drinking or drugging behaviors on others.
So here are some suggestions to help grandparents who find themselves raising their grandchildren because their child is addicted to drugs or alcohol. This information will help you better understand things like, why your child continues their drug or alcohol use in spite of what it's doing to their child, what your grandchild may experience as a result of being born to a drug or alcohol addicted mother who was actively using while pregnant, where to find help and support for yourself, how to set boundaries with your addicted adult child and so forth.
Before you continue, however, please understand you cannot do this all at once. Skimming through this article may feel daunting and the suggestions impossible to do, so take your time, take breaks, come back to it when you're ready to continue.
Learn as Much as You Can About the Brain Disease of Addiction, Secondhand Drinking/Secondhand Drugging and Addiction Recovery
This will help you answer the question, "How can they do this to their own children?" It will also help you better understand the impacts on you and your grandchildren (i.e., secondhand drinking / secondhand drugging).
Find Support for Grandparents Raising Grandchildren of Addicted Parents (Including General Support for Raising Grandchildren)
General support around raising grandchildren:
Support around coping with your child's (your grandchildren's parents') addiction:
Understand What May Have Happened to Your Grandchild if Their Mother Was Using While They Were En Utero
This is not to scare you but to prepare you for how you can address issues that come up along they way, because according to the CDC's Fetal Alcohol Spectrum Disorders information page, "research shows that early intervention treatment services can improve a child's development."
You might also want to download this free report, "22 Things Parents Must Know About Kids With FASD That Will SAVE Heartache, Hassle, and the Emotional Fallout from Trial & Error."
Understand Adverse Childhood Experiences (ACEs)
Another aspect of all this is what your grandchild may have experienced as a young child, regardless of whether their mother was using drugs or alcohol while pregnant. It has to do with what are called Adverse Childhood Experiences (ACEs).
Two excellent resources are ACEsTooHigh and The Robert Wood Johnson Foundation's Adverse Childhood Experiences Newsroom, as well as the CDC website explaining the ACEs Study, major findings and similar information.
Bottom Line
Know – the mere fact your grandchild has you – a loving, caring adult – in their lives goes a long, long way to building their resiliency in spite of what all they've faced thus far. Not only that but the 21st century neuroscience research shows the brain is "plastic" – it can heal, it can re-wire, it can thrive – which of course, means your grandchild can, too!
© 2015 Lisa Frederiksen