If you would like to submit an article for this blog, become one of the Faces of Recovery or contact Lisa Frederiksen, please find the contact information you'll need, below:
Send her a confidential email at lisaf@breakingthecycles.com, or Call her office at 650-362-3026.
To Pose a Question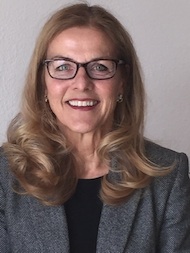 Many of those who contact Lisa have a question or are worried about what to do next with regards to a loved one's OR their own substance abuse, addiction, co-occurring disorder, treatment options, next steps, how to intervene or any of the other host of questions that have been plaguing them or their family for some time. Many also want to better understand the kind of help Lisa offers specifically For families.
There is no charge for these sorts of exchanges, most of which start with an email or initial phone call to which Lisa provides key information links and schedules a follow-up call to answer further questions.
Please know that email addresses are not tracked nor added to a list for further contact.
To Schedule a Presentation, Training or Consulting Session
For information on Lisa's speaking and consulting work, visit:
For Employers – you will be re-routed to my website, SHD Prevention, which handles this specialized work.
Please call her at 650-362-3026 for details or send her an email at lisaf@BreakingTheCycles.com.
To Submit an Article for BreakingTheCycles.com's blog | Writer's / Submission Guidelines
This blog is all about sharing the experiences, information and opinions from experts in the field and those willing to share their own personal experiences on any of the topics covered in this blog.
Only submissions that follow these guidelines will be reviewed:
Article topic must be relevant to BreakingTheCycles.com readers. Please take the time to browse through several articles in the catagory you are interested in writing about (blog categories are found in the right column under "1000+ Articles Covering").
Article topic must provide a new, fresh or unique perspective and not be a rehash of topics that have been covered in depth already (the BreakingTheCycles.com blog has published over 1050 articles as of 10.1.15).
Article cannot be a pitch for a company or product, rather it should be an article about a topic and the "pitch" and relevant links will be in the introduction I provide and the brief bio the author provides. Please take the time to read through other guest posts to see how this is handled.
Article must be original, not a reprint of an article placed elsewhere. It is okay to summarize and refer/link to an existing article, however.
Author must be sharing a personal experience and/or is a professional and/or is an expert in the topic they are covering.
The author of the piece must be the person writing and submitting the article, not a PR or marketing company representative. Emails must be from the author's email address (this is to avoid submission of an unauthorized article, which has happened). Additionally, only queries received from the author will be answered. In other words, queries from a PR marketing company representative will not be answered.
Word count can be anywhere from 500 – 1500 words. Depending on length, article should contain 2 – 5 sub-headings. These should be phrases a person might use when searching the Internet. They will become the H1 H2 headers for the article, which enhances searchability and exposure for the author.
Include a short author bio and any contact links (e.g., website, FB, Twitter, LinkedIn…, email, phone number) author wants included.
Please submit article as an attached word.doc only – do not embed it in an email – and list all links included in the article at the end of your word.doc, even if they are hyperlinked in the piece.
Please attach a .jpg headshot of the author and/or book cover and/or other relevant images for which author has copyright.
Please send your query to Lisa at lisaf@breakingthecycles.com. Your query should include a brief introductory bio (again, keeping in mind numbers 4 and 5 above) and a brief description of the article (including tentative sub-headings). Do not send the full article unless invited to do so. Please know it can take 2 – 4 weeks for my reply.
To Share Your Recovery Story as a Face of Recovery
This link, Faces of Recovery, shares what that this is all about, and from there, you can link to the personal recovery stores of those who've joined this effort. To become a Face of Recovery, yourself, please contact Lisa at lisaf@BreakingTheCycles.com.