"After years of sobriety she [or he] still won't forgive or forget! What can I do? I'm so tired of being the bad-guy!"
I've often heard this from persons in recovery – persons who are doing "everything right" but still are unable to get the forgiveness and the sense that "it" is really in the past they so desperately want (and deserve). This post attempts to answer their question…
Why Is It That After Years of Sobriety She/He Won't Forgive or Forget
There are three key reasons:
The number one reason – your behaviors – the things you said and did, the lies you told, the words you sliced and diced, perhaps the DUI or two you got and put your family through, the insane circular arguments, the emotional / verbal / physical abuse, the on and off parenting, perhaps there was infidelity, the wasted money, the lost friendships, the lost hours and endless worry about where you were, if you were coming home, what kind of shape you'd be in when you did, the shame. In other words, all the things you said and did or didn't do while you were active in your addiction.
But you know all of this and you've made your amends – sincerely – and you've walked on eggshells and you've given in to her (him) time and again to make up for what all happened before – but it's S T I L L not enough. It's never enough, and though she (he) may try, it's always there – that elephant in the living room is still there, only this time, it's purple.
The number two reason – your loved one still does NOT understand the nature of the brain disease of addiction. Without this understanding, it's about impossible to believe it wasn't really you but rather the characteristics of your brain disease that were in control (cravings, tolerance, physical dependence and loss of control). Without this understanding, it's about impossible to understand that as long as you used ANY amount, you would continue those awful behaviors – your brain had mapped all things addiction.
The number three reason – your loved one has not gotten the help they need to heal their own brains – their own physical and emotional health – of the impacts of secondhand drinking | secondhand drugging; the kind of help that allows them to truly let go of their resentments and hurt feelings, to truly know and believe in their heart of hearts that you are the person you are – the person in recovery – the person who has every intention and the absolute capability to live a "normal" life and not hurt you in that way, again.
For these three reasons, your loved one still associates your pre-recovery, pre-treatment behaviors as intentional, rather than an outcome of the chemical and structural brain changes associated with the brain disease of addiction.
This is totally understandable.
For until a person understands the disease, they can only assume the person who is abusing drugs or alcohol does not have the willpower, the love for their family members, the integrity or the whatever else they consider to be their underlying reason for not changing, thus they have no reason to trust your recovery because it makes no sense you didn't do this "recovery thing" before things got so bad.
And, here's another wrinkle.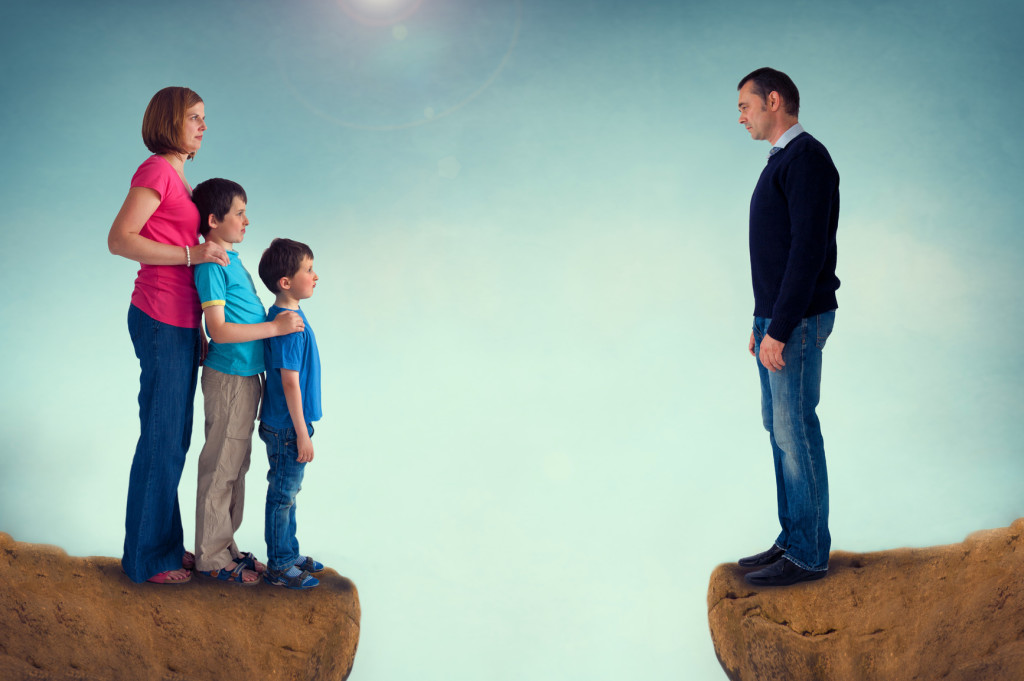 If they do not understand the disease of addiction, it's unlikely they (or you, for that matter) understand secondhand drinking | secondhand drugging and therefore their (the non-addict | alcoholic's) contribution to the "muck of it all." If the person on "that side" of this family disease does not treat the secondhand | secondhand drinking impacts they've experienced, it's doubtful they'll ever be able to appreciate that addiction recovery is real, it works and it can be trusted (or if not trusted, then addressed through stipulations for outcomes if relapse occurs).
So they hang onto old experiences and assumptions and often punish you – the recovering alcoholic | addict in the process. Sadly, this dynamic is not only bad for you, it's bad for them, and if there are children involved, it changes their lives and sets them up to continue the cycles.
As one of "them" – the one who could not forgive or forget for all three reasons I listed above – I know.
So let me share what I've learned over this past 12 years researching all things addiction and treating my own secondhand drinking impacts through three years of therapy with a therapist who specializes in the family side of this disease, participation in a 12 step program for families, and research – lots of research – into the science behind it all.
What Can Be Done – How Can She/He Get to the Place of Forgiveness and Letting Go
Given there is no way to provide the depth of coverage an answer to this complex question deserves, I've chosen to highlight three key areas that if understood can go a long way towards helping all concerned.
Understand the disease of addiction and the crippling stigma and shame that surrounds it
For this, I suggest the following:
Understand Secondhand Drinking – what happens to family members
For this, I suggest the following:
Understand addiction recovery is real and it happens all the time
This brain disease can be successfully treated and people can live happy, healthy, productive lives in recovery.  To learn more about people who are doing this, today, check out:
Bottom Line
No one sets out to develop the disease of addiction and no one sets out to cope with it in unhealthy ways. So this is all about gaining understanding and from that place, finding oneself able to move to the place of forgiving and forgetting. Trust me – it's an incredible place to be.