Addiction is NOT a choice, contrary to the common belief and presumption "it" is a moral weakness, a shameful lack of willpower. I have been working in this field for over a decade, now, and that has NEVER been the case. With every person I've met or worked with, who either struggles with the chronic, often relapsing brain disease of addiction, or loves someone who does, there is always, what I call, a "back-story."
A back-story is the presence of one or more of the five key risk factors for developing addiction: childhood trauma, mental illness, social environment, early use (which especially makes sense when you understand brain development, ages 12-25) and genetics.
Today's post by guest authors, Cindy and Nick K., will touch your heart and help you better understand how it is that a wonderful, vibrant, healthy young girl could develop an addiction to heroin. They've written this post as a letter addressed To Whom It May Concern.
In a later post, you will be able to read an essay their daughter, Athena Kay, wrote for a college scholarship application. "Athena Kay" is the pseudonym their daughter has chosen in order to advocate for the change she so profoundly outlines in her essay, while at the same time, protecting her identity for obvious reasons.
To Whom It May Concern
How does a parent prepare to write a statement regarding who their daughter is? A statement informing a Judge and a Prosecutor, the deck of cards dealt to our child. A life where we as a family have lived, a life they have no basis to understand.
How do you put into words the day your daughter, 15, told you she was raped, by a man 8 years older? How do you express finding a brown paper bag hidden in a friend's closet containing the clothes from that night? How do you put into words the anger the day the grand jury found no cause to charge statutory rape? How do put into the words the continued stalking, harassment and fear as this man followed her, sat outside her school, in her place of employment and drove by our house. How do you expect a parent to respond when waiting in the court room for the misdemeanor sentencing, and they are told, "There has been an error, Ron was mistakenly released from jail yesterday and we do not know where he is?" To find out later he fled the state and there was nothing anyone would or could do about it. Five years later after years of searching and following this rapist, we had him arrested at our area airport where he finally served his 6 month sentence for contributing to the unruliness of a minor. Was our daughter unruly or raped?
How does a parent react when they are told their daughter is self-mutilating, cutting and burning themselves in order to "feel alive?" And then was voted the Homecoming Queen by her classmates and her peers. A week later celebrated her Sweet 16 Birthday Party and a week after is rushed to the ER with a suicide attempt by taking an overdose of Ambien? How does a parent react while taking the elevator to the top floor of Children's Hospital, Psych Ward, reading the documentation, Suicide Attempt? And she is 16 years old.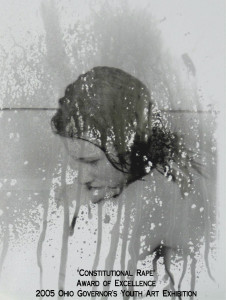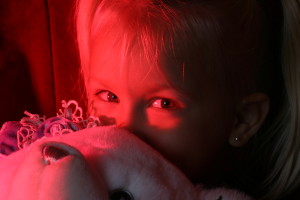 How should a parent react when "feeling alive" becomes "self-medicating?" Through high school she became an advocate for rape, for rape survivors and awareness. Her love for photography became her voice for words not spoken. Her self-portrait, seen to the right, received the Ohio Governors Show Award and hung in the Governor's House Educational building for 6 months. It is called, "Constitutional Rape." Her photography would award a full ride scholarship to Corcoran College of Art and Design in Washington DC. Her passion was to become a photo-journalist, capturing the pain of others as she was able to do for herself. It was there she was introduced to heroin, her means of self-medicating. The solution to her pain. The prescription for PTSD, rape trauma syndrome, Dissociative behaviors, depression, flashbacks, panic attacks and anxiety. And like many other rape survivors, heroin worked. It made her feel the best she had in years, until it took everything and made her feel the worst.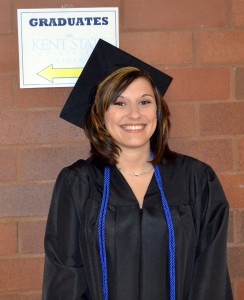 We brought her home that first year. Her scholarship gone. Her passion for photography taken. But her drive to graduate from college lived on. She enrolled at Kent State with a dream of a bachelor's degree.
She wanted to become involved with children, those suffering trauma, abuse and addiction. Throughout the years attending Kent State she battled her addiction, was on academic suspension for one year, but her willingness and perseverance gained her the title of Kent State Advocate. She represented the college in events, tours and greeted the new freshmen and guests with a smile and grace. She was also selected to be a research assistant with one of her Professors. She decided through this opportunity she also wanted to pursue a Master's Degree in Michigan studying trauma and addiction. How they correlate and effect young people, especially women and children. Our daughter never lost sight of her goals and wanted to help others. She graduated from Kent State, addicted to heroin, with honors, in Family Studies and Family Education. She finally was able to pursue her goals in life. But once again, Heroin and a dual diagnosis have now taken this opportunity away as well.
The years from 2003 till present have brought much pain, anger and judgment to our family. Athena has been in counseling since 2003, treating PTSD, Rape trauma syndrome, dissociative behavior and all other symptoms; fears, panic attacks, anxiety and flashbacks. They seem unending. Athena has been in treatment, numerous IOP programs, inpatient, outpatient, AA, NA and everything in-between.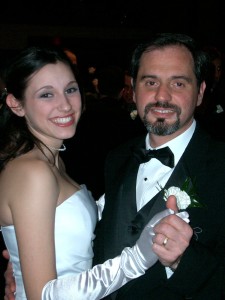 Our system has little to offer when treating dual-diagnosis.  We have constantly heard, "Come back when you are sober" or "We only treat drug addiction, but you will have to wait a month or so. Call back then." Nikole knows people on a first name basis at the Crisis Center. If not there for overdose or detox, she is there for suicide ideation once off heroin. Her symptoms magnify and there is little treatment for the ongoing depression and anxiety/panic attacks. We have all learned the rules, Yell her name as we walk up to her room, never come up from behind without making noise, do not touch from behind and never surprise her. And unfortunately, the medications used to treat these symptoms are not prescribed; she is a substance user, an addict.
We know our daughter. She was admired and loved by her teachers and her peers. She is loved dearly by her family, her Grandmothers, her siblings, aunts, uncles and cousins, nephews and Godson.  She is respected by fellow co-workers and friends. She was raised in church, danced with the Greek Dance group at our area church for thirteen years. We taught our children values, morals, self-respect, love and loyalty. She is kind and passionate. She loves to read and write. She has stamina, determination and a "never quit attitude."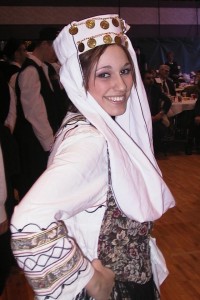 One day, in a matter of hours, her life changed. My daughter left for a Fourth of July picnic with friends and she never came home.
As she stated in one of her writings:
"It was on July 4, 2003 that my childhood innocence was so abruptly and unrepentantly ripped away. Every breath of my childish dreams and imagination had been seized, and my dolls were silently placed back into their toy chest, never again to reappear.  Following this act of rape, my childish cheerfulness was suffocated.  That was the last day I laughed with innocence, and no one would be able to comprehend my muted silence and secrets.  I was unable to talk about the experience.  No one until recently was ever told about this man who ripped apart my soul with his perverted hands and never attempted to piece it back together again.  No one had ever told me what defined rape, as I searched for ways to cope and heal, or to blank the experience from my mind altogether.  I mistakenly believed it was somehow my fault."
How do we explain, knowing what we know today? Addiction is no one's fault. It is not a choice, but a disease.  Addiction has one of three outcomes, jail, recovery or death. Please help keep our daughter alive.
Sincerely,
Cindy and Nick K
________________________________
Added 12/21/14
To read Athena's essay, please click here, Dual Diagnosis Treatment – A System Broken | Guest Author Athena Kay.