Addiction recovery – what can or should you do to help a loved one get help? Do they have to hit bottom? Should you show "tough love," or is there another way? How do you know you're even an alcoholic or drug addict?
Or what about the following statements:
"Alcoholism a disease? No way! Cancer is a disease. All they have to do is put down the bottle!"
"If he cared enough about what he was doing to his parents, he'd get help. It's that simple."
"She's been through rehab before – I don't see how this time will be any different."
So much of what we hear and believe about addiction and addiction recovery is bound up in stigma, misinformation and shame. This fuels age-old beliefs that addiction is a choice and failure to stop is a lack of willpower, a moral weakness. Equally inaccurate is the assumption that relapse means treatment failed or the person didn't want recovery badly enough.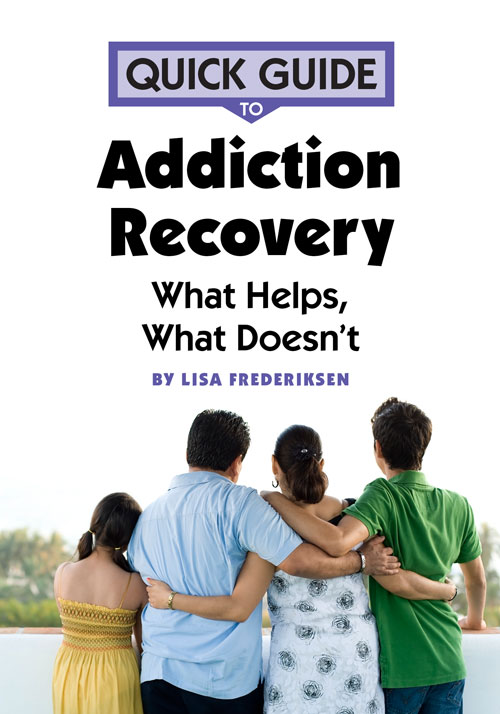 But times are changing. There is an active addiction recovery movement now gaining momentum. The word is spreading that more than 23 million Americans are living their lives in recovery from addiction, meaning they no longer use drugs and/or alcohol and have changed their lives through their recovery process. President Obama's 2014 Presidential Proclamation of September as National Alcohol and Drug Addiction Recovery Month included the following statement: "Research shows addiction is a chronic disease of the brain which can be prevented and treated. However, the stigma associated with this disease – and the false belief that addiction represents a personal failing – creates fear and shame that discourage people from seeking treatment and prevents them from fully rejoining and contributing to their communities."
So what's happened? How is it possible to define addiction as a brain disease and explain that addiction recovery is all about "healing" the brain? And what is it that helps a person succeed in addiction recovery? What doesn't? This and more is the subject of my latest Quick Guide. It's titled Quick Guide to Addiction Recovery: What Helps, What Doesn't.
Where to Purchase the Quick Guide to Addiction Recovery: What Helps, What Doesn't
You can purchase it from most eBook retailers. The image to the right shares a few. Here's the link to the Kindle, iTunes and Nook. If you don't have any of these devices, Kindle has a free reading app that allows you to read the Kindle version on most major smartphones, tablets and computers.
With 23 million Americans still struggling with addiction (of which only 10% are getting the help they need) and over a 100 million more affected by their addictions (family members, friends, co-workers…), you'll want to check it out. Even if you don't think addiction or addiction recovery affects you personally as the spouse, child, parent or sibling of a person who drinks too much, you may find it helpful to pass along to an employee, student, attorney or friend in your capacity as an HR manager, teacher, law enforcement officer, therapist or the neighbor next door.
About Lisa Frederiksen's Quick Guide Series
21st Century brain research and science is the link running through Lisa Frederiksen's Quick Guide eBooks. This research and science has unleashed an explosion in discoveries about the human brain, its development, its functioning, what changes it, what can heal it, its ability to regenerate cells and why addiction is a brain disease and why treating this disease is all about healing (re-wiring) the brain.
But it doesn't help if we don't understand this science, which is the point of Frederiksen's Quick Guide series – sharing this science in a way people can use to self-elect change. They are short, to the point and include links to key resources for further reading, so they're easy to use.
Note: If you are (or someone you know is) on the receiving end of a loved one's drinking behaviors, you may also be interested in Frederiksen's Quick Guide to Secondhand Drinking – A Phenomenon That Affects Millions.