Seriously? Feel better about another stint in rehab – impossible!
I agree – it is impossible – UNLESS you have a solid understanding of some key facts about addiction (whether to drugs or alcohol) discovered in the past 10-15 years. These discoveries are the result of advances in imaging technologies (SPECT, fMRI, PET, as examples) and a boat load of funding and collaborative efforts dedicated to unraveling the mysteries of the human brain, brain development and the brain disease of addiction.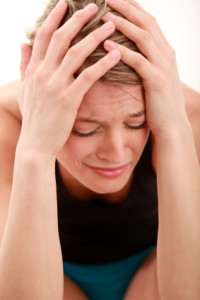 If you've been following my blog this past five years, you know how excited I get about this research. It shatters the shame that surrounds this disease – the kind of shame, for example, one feels about another stint in rehab believing they're a failure, weak-willed, a lost cause or any number of the other shameful titles they slap on themselves (as does society and often their loved ones UNLESS they, too, understand this new research).
But it's a new day.
So how to DO you feel better about another stint in rehab?
Understand relapse doesn't mean treatment failed nor any prior treatment | recovery was all for naught
According to The Addiction Project's "Understanding Relapse" (created by NIDA, NIAAA, The Robert Wood Johnson and HBO), "…relapse is not the failure of treatment but part of the disorder [addiction]."  As I explained in my article, "Addiction Relapse – Do You Have to Start Recovery Over,"
…relapse is part of the disease of addiction just as it's part of the diseases of cancer or diabetes. Disease by its simplest definition is something that changes cells in a negative way. Cancer changes cells in the breast or prostate or liver, thereby changing the health and/or function of those organs.
Addiction changes cells in the brain, thereby changing the health and function of the brain. Given the brain controls everything we think, feel, say and do, it's the disease of addiction that changes a person's behaviors. It's the disease of addiction that results in behaviors, such as lying, cheating, stealing, breaking promises because of where and how neural networks are changed / hijacked. This post explaining addiction cravings helps with this understanding, "Why Addicts | Alcoholics Lie, Cheat, Steal."
Thus addiction relapse doesn't mean addiction treatment has failed. And it certainly does not mean that the person with the disease who's relapsed should feel a failure. Nor does it mean there has not been brain health recovery. Rather it means treatment needs to be upped – changed – in the same manner we'd try something different or more intensely if a person's cancer or diabetes relapsed.
To further your understanding of relapse, check out NIDA's Drugs, Brains, and Behaviors: The Science of Addiction – Relapse.
Make sure you're getting the treatment you need – inventory your risk factors
People are not born alcoholics or drug addicts. No one starts out wanting to be one when they grow up. These are important concepts to remember. Addiction is a developmental disease. Yes, the abuse of a substance is what causes the chemical and structural changes in the brain to occur, but if that were all it took, then everyone who abuses substances would become addicts | alcoholics, which is certainly not these case. This is where risk factors come into play.
There are several entry points to the disease of addiction (whether it's an addiction to alcohol or drugs). They are called risk factors, and the five key risk factors are:

Genetics – persons whose parent or sibling have the brain disease of addiction may have a genetic predisposition towards the disease as well. This does not mean there's an addition gene, rather it may be lower levels of dopamine or dopamine receptors or lower levels of the liver enzyme that breaks down alcohol, for example.
Social environment – people who live, work or go to school in an environment in which the heavy use of alcohol or drugs is common – such as growing up in a home where heavy drinking is seen as 'normal' or in a school setting where it is viewed as an important way to bond with fellow students – are more likely to abuse alcohol and/or drugs themselves. As previously mentioned, abusing a substance is what sets up the chemical and structural changes that make one's brain more susceptible to one's key risk factors.
Mental illness – just over one-half of persons with a substance abuse problem also have experienced a mental illness (e.g., depression, PTSD, ADHD, bipolar) at some time in their lives; mental illness causes chemical and structural changes in the brain, as does repeated alcohol/drug abuse or alcoholism/drug addiction. It can also cause a person to "self-medicate" with alcohol or drugs in an attempt to make the feelings caused by the mental illness go away.
Doing an inventory of your risk factors is a good way to be sure the addiction treatment you're choosing for a second (or third or…) rehab is going to address them.
Additionally, in case you were not aware the first time around, there is no one, nor "right," way to "do" addiction treatment and recovery. Not only that, but what often what works in the beginning isn't as effective or necessary later. Examples of key things to look for this time around are whether dual diagnosis treatment is in place if one of your risk factors is a mental illness (depression, bipolar, PTSD, anxiety); whether the treatment is specific to the adolescent | young person's brain if you are a young person | adolescent; whether the rehab offers addiction medications if those are warranted; whether the program supports and offers the brain healing activities of eating nutritious foods, getting daily aerobic exercise, getting adequate sleep and engaging in mindfulness practices; and whether the rehab treatment team helps you develop a solid, long-term continuing care plan to address the 3rd phase of addiction treatment – continuing care.
In addition to NIDA's excellent website, Addiction Treatment and Recovery, the following related posts further explain these concepts:
Effective Dual Diagnosis Treatment | Relapse Prevention
Addiction Treatment Medications – Are They Cheating?
Addiction Recovery Therapy Options
Methadone Treatment | Sorting Fact From Fiction
Why Addiction Relapse Can Be Stronger Than the Determination to Stay Clean
Continuing Care – the Equally Important 3rd Phase of Addiction Treatment & Recovery
Drug Treatment for Adolescents
Bottom line
While it's hard to feel better about another stint in rehab, hopefully this information will at least help reduce the shame. Recovering from addiction is about healing the brain – not only the brain's infrastructure (cells, neurotransmitters, receptors, mylination…), but the embedded brain maps that formed around repeatedly activated addiction-related neural networks (the "neurons that fire together, wire together" concept). Check out this one last related post - Understand Brain Maps | Change a Habit | Change Your Life – for more on what it takes to heal the brain.
By understanding the information presented in this post, you (and your family) can better appreciate that relapse after a period of recovery does not mean you "failed treatment," nor that you necessarily have to go back to day one to start healing your brain because there was brain healing – that's how you were able to not use or drink for as long as you did.  What it does mean is treatment needs to be upped – changed – to address how the relapse was triggered and/or what might better help you heal your brain.
So take your time with this information and CONGRATULATE yourself! You are to be commended for your willingness to face the problem and do what it takes to fix it – including another stint in rehab.