Mantener Seguros a Beber By Lisa Frederiksen, Consejera, Portavoz, Fundadorade BreakingTheCycles.com and Autora of SI ME AMARAS… DEJARIAS DE BEBER y ADICCIONES. CODEPENDENCIA: EL SER QUERIDO BAJO TRATAMIENTO… ¡Y AHORA QUE!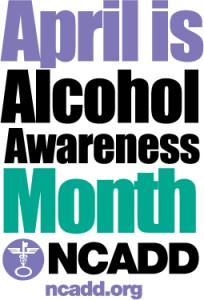 1. No hace falta beber tanto como usted piense para demonstrar un 0,08 en una prueba de alcoholímetro.
Basado solo en el variable del peso*,  la concentración de alcohol en la sangre  (CAS) de una persona será 0,08 según lo siguiente:
110-129 lbs: 2 bebidas en una hora o menos
130-149 lbs:  3 bebidas en 2 horas o menos.
170-189 lbs:  4 bebidas en 2 horas o menos.
[*Otros variables que afectan cuan ebria una persona está, en comparación con otra persona que ha tomado la misma cantidad, incluyen: género, medicaciones, características genéticas, la fase del  desarrollo mental (edades de 12-21),  si ha comido algo, la falta de sueño, y enfermedad mental – como PTSD, ansiedad, o depresión.]
2.  Vomitar, tomar café, darse una ducha fría o caminar alrededor de la cuadra NO ayudarán a ponerse sobrio.
Lo único que puede hacer sobria a una persona es el tiempo. Ver el #3.
3. Le toma al hígado una hora para librar el cuerpo del alcohol de una bebida normal.
Si una persona se toma seis tragos, le tomara aproximadamente seis horas para que el cuerpo de deshaga del alcohol. Mientras eso pasa, el alcohol se "sienta" en el cerebro, lo cual hace que la persona actúe o se comporte de una manera diferente. Ver el #6.
4.  No todas las bebidas tienen el mismo contenido alcohólico.
Una bebida normal – un trago – de licor con  80 grados de alcohol, como el vodka, bourbon, o tequila = 1.5 onzas. Un trago normal de vino = 5 onzas, y de cerveza = 12 onzas. Copie esta dirección en su navegador para más información sobre tragos normales:  http://tiny.cc/v950nw. Adicionalmente, la cantidad de tragos en cada envase de bebida o por tipo de coctel varían. Use esta dirección para más información sobre el número de tragos por envase, http://tiny.cc/nc60nw, y esta para el numero de tragos normales por tipo de coctel, http://tiny.cc/ue60nw.
5. 
Contesta la pregunta siguiente para ver si usted debería reconsiderar su patrón de bebida. 
Para las mujeres: ¿Cuantas veces en el último año ha bebido 4 o más tragos normales en un día?
Para los hombres: ¿Cuantas veces en el último año ha bebido 5 o más tragos normales en un día?
Si contestaste una o dos veces (o más), querrás visitar la página electrónica "Rethinking Drinking" del NIAAA, en esta dirección; http://tiny.cc/bk60nw, para aprender más sobre los patrones de bebidas saludables y los dañinos.
6.  Cuando una persona toma más de lo que puede procesar su hígado, esto cambia cómo funciona el cerebro.
Esto es lo que causa  que las personas demuestren comportamientos de beber, como entrar en peleas, abusar a alguien de manera emocional, física, o verbal, conducir mientras está incapacitado o tener sexo sin protección o sexo no deseado. El cambio de funciones cerebrales, causado por el alcohol, es lo que causa que las personas actúen de manera diferente que cuando están sobrias.  Una buena regla a seguir, cuando en la compañía de personas bebiendo más de 4 tragos normales en una ocasión (mujeres) o más de 5 tragos normales en una ocasión (hombres), es recordar que el cerebro de esa persona está incapacitado – no puede funcionar normalmente. Como tal, es importante protegerse de los comportamientos de beber, como evitar entrar en discusiones o no dejar que sus palabras te lastimen.  Cuando una persona está al otro lado de estos comportamientos,  tal como el asalto sexual, o abuso verbal, o un accidente causado por un conductor ebrio – esa persona tiene una experiencia de bebida de segunda mano. Adicionalmente, cuando una persona ha bebido varios tragos (Ver el #4), estos pueden desconectar el cerebro – la parte que controla la respiración y los latidos del corazón – y la persona puede morir.
Por favor vea en el reverso los Puntos Sobre el Envenenamiento por Alcohol.
Puntos sobre el envenenamiento por Alcohol
Señales Críticas y Síntomas de Envenenamiento por Alcohol.
Confusión mental, estupor, coma, o no poder despertar a la persona.
Vomitar
Convulsiones
Respiración lenta (menos de ocho respiros por minuto).
Respiración irregular (10 segundos o más entre respiros).
Hipotermia (temperatura corporal baja), color de piel azuloso, palidez.
¿Qué Hago Si Sospecho que Alguien Está Envenenado por Alcohol?
Llame al 911 inmediatamente por ayuda.
No espere a que todos los síntomas estén presentes.
Sepa que un persona que esta desmayado o inconsciente puede morir.
De nuevo, si hay alguna sospecha de una sobredosis de alcohol, llame al 911 por ayuda. No trate de adivinar el nivel de ebriedad.
¿Qué Puede Pasarle a Alguien con Envenenamiento por Alcohol que No Se Trata?
La víctima se ahoga en su propio vómito.
La respiración disminuye, se hace irregular, o se para.
El corazón late irregularmente o se para.
Hipotermia (baja temperatura corporal).
Hipoglicemia (muy poca azúcar en el cuerpo) causa las convulsiones.
La deshidratación severa producto del vómito, que no se trata, puede causar convulsiones, daño permanente al cerebro, o la muerte.
Aunque la víctima sobreviva, una sobredosis de alcohol puede causar daños irreversibles en el cerebro. Tomar rápida y excesivamente [tomar 4 o más tragos normales por ocasión para las mujeres y 5 o más para los hombres] es especialmente peligroso porque la víctima puede ingerir una dosis fatal antes de quedar inconsciente.
Fuente: NIAAA College Drinking – Changing the Culture
<http://www.collegedrinkingprevention.gov/otheralcoholinformation/factsaboutalcoholpoisoning.aspx>
__________________________________
©2012 Lisa Frederiksen, BreakingTheCycles.com. Todos Derechos Reservados..
Visite www.BreakingTheCycles.com para más información sobre la prevención del abuso del alcohol y drogas.
Lisa puede ser contactada por su correo electrónico lisaf@BreakingTheCycles.com o por teléfono al 650-362-3026.
And my heartfelt thanks to Dunia Capdevila for translating this document – gracias muy, muy mucho!