by Lisa Frederiksen
"I still have the nightmares, never got over the nightmares. And with God as my witness, I read my paper this morning — and right now, I can't tell you what I read. I can't remember.

But what happened on that day is tattooed on your soul. There's no way I can forget that. I wish to God I could."
The above quote is from Frank Curre who was in the Navy and survived the attack on Pearl Harbor 70 years ago. His entire story is part of StoryCorps and was shared today on NPR, "Living to Tell the Horrible Tale of Pearl Harbor."
Not that this is the case necessarily for Frank Curre, as I don't know his medical history, but it is these kinds of experiences that cause a significant number of U.S. veterans who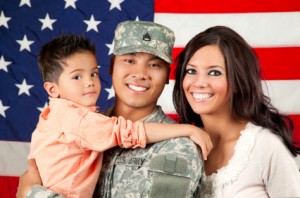 have served in combat to suffer from post traumatic stress disorder (PTSD), depression, traumatic brain injury, and substance abuse. Many attempt suicide.
And as their veteran loved ones suffer, so do their families – spouses, parents, siblings and children — significant numbers also grappling with behavioral health challenges as well. A new nationwide spotlight report reveals that the 2.8 million American adolescents age 12 to 17 living with fathers who had served in the armed forces, for example, had higher levels of illicit drug, tobacco, or alcohol use than adolescents living with non-veteran fathers. Adolescents living with veteran fathers also had significantly higher rates of having used alcohol in their lifetime than their counterparts not living with fathers who were veterans (41.5 percent versus 36.1 percent).
So to honor our veterans and their families, please take the time to read through the following to learn more about PTSD and then do what you can to spread the word.