Myths about drug abuse are often a key reason young people experiment with drugs and alcohol and parents look the other way or excuse it as something "all kids do."  So, today, I'm joining teens, parents, teachers and scientists in NIDA's CyberShoutout to add my voice to spreading the powerful messages about drug abuse and addiction.
One of the key risk factors for a person developing a drug abuse / drug addiction is early use — using drugs while their brains are going through the critical developmental stages that occur ages 12-25. One of the changes now possible in the way we talk with young people about the effects of drugs is to use the new science and brain research to help then understand what drugs do to the developing brain and how the developing brain makes them especially vulnerable to drugs and drug addiction. NIDA provides some excellent resources in this area and here are two:
The Sara Bellum Blog
Written by a team of NIDA scientists, science writers, and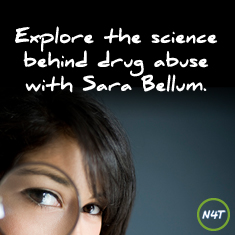 public health analysts of all ages to connect teens with the latest scientific research and news, so they can use that info to make healthy, smart decisions.
Drugs, Brains, and Behavior —The Science of Addiction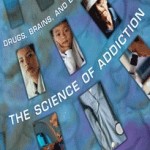 A 30-page full-color booklet that explains in layman's terms how science has revolutionized the understanding of drug addiction as a brain disease that affects behavior.
NIDA's CyberShoutout is also to raise awareness and participation in the National Institute on Drug Abuse (NIDA's), National Drug Facts Week, which starts Monday, October 31, 2011. National Drug Facts Week is a national health observance for teens that aims to shatter the myths about drug abuse through online activities and community-based events.
So, please, join the conversation today and shout out to the world about the dangers of drugs. It's easy! Share this post on your blog, Facebook page or Twitter account — or wherever you see fit. When you choose to speak, you choose to act.
Learn more about today's CyberShoutout in support of National Drug Facts Week by visiting NIDA's Sara Bellum Blog…