By Lisa Frederiksen
It can be so difficult to know what to do when you are a parent of a teen about whom you are concerned is using or abusing drugs or alcohol. Adding to the uncertainty are the commonly held beliefs ranging from: "everybody tries it, heck I did when I was that age" to "it's just a phase… they all grow out of it."
Yet there is new brain research that is helping scientists and the medical community understand that the adolescent brain is not the same brain as that of an adult and that substance abuse can be especially problematic for teens due to brain development occurring from ages 12-25. [Related Post, "How Teens Can Become Alcoholics Before 21."]
Compounding the problems caused by these prevailing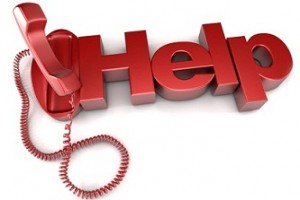 attitudes is the lack of help specifically for the parents who learn or are concerned their teen is abusing drugs or alcohol.
The Partnership at DrugFree.org has launched a new, nationwide toll-free Parents Helpline –  1 – 855 – 378-4373 –  to help parents who are feeling overwhelmed, stressed or have a specific question about their child's drug or alcohol use or have any number of other questions or concerns about what to do, where to turn….
Quoting from Celia Vemont's article, "New Parent Helpline Provides Support, Resources for Teen Substance Abuse," appearing in Join Together's July 29, 2011:
"When a child has substance abuse issues, the whole family needs support," says Ken Winters, PhD, Director of the Center for Adolescent Substance Abuse Research, Professor in the Department of Psychiatry at the University of Minnesota and member of The Partnership at Drugfree.org Science Advisory Board. "Parents may need a counselor to walk them through exactly what they will say to their teenager when they suspect substance abuse. If they have not already done so, parents need to establish rules about alcohol and other drugs, and consequences for breaking those rules. They may also need help figuring out whether their adolescent should get a professional assessment. These are some of the things that a counselor on the helpline can assist them with."
This new research and science is helping us better understand that acting sooner, rather than later or rather than waiting it out as just a phase, is so important. So check out the helpline and you may want to read this very short, easy-to-understand piece by the Society for Neuroscience, "Neuroscience Core Concepts: the Essential Principles of Neuroscience," for more information on how the brain works and how it develops.